Mobile & Online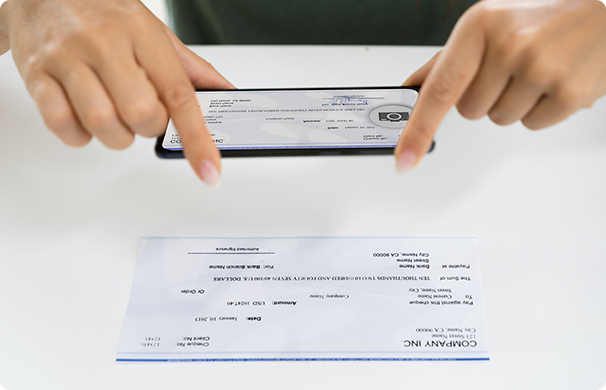 Mobile Banking
Why use our Mobile Banking?
Safety
Safe and convenient account access and fund transferring.
Convenience
Check your balance whenever you wish. Transfer money between accounts. Receive account alerts & view history. Pay bills using the Bill Pay features set up in Internet Banking. Locate CSB ATM's and banking locations.
Ease of Use
Mobile Banking is offered at no charge to CSB customers & works on most type of Smartphones.
Getting Started
Go to www.csbarlington.com on your computer or mobile device. Login to your Online Banking Account.
Go to Services>Mobiliti>Enroll (under your name)
Read and accept Terms & Conditions.
Choose the Text Messaging service for easy text messaging with Citizens State Bank. Then click Continue.
Choose your Time Zone and Accounts. Choose the accounts you wish to see on your Mobile Device and give them a nickname for easy recognition. Click Continue.
Enter your Mobile Phone number-you will receive a text message with information about Text Banking.
Download the App
Go to your App Store or Google Play to download the TouchBanking App. To activate the App, type in the App code csb57212. You will be required to enter your Internet Banking User ID, answer a challenge question and enter your Password.
Follow the prompts to accept the Terms and Conditions, enter your Internet Banking User ID, answer your challenge question and enter your Internet Banking password.
Online Bill Pay
Online bill pay lets you pay your bills with just a few clicks of a mouse. Eliminate the hassle of stamps, envelopes and trips to the post office by using online bill pay. Just add your payees and then schedule one-time or recurring payments. It takes only minutes to set up your payees and start paying your bills securely online.
eStatements
Convenient. Secure. It's banking made easy.
Why should I sign up for eStatements?
Convenient. Access your eStatement anytime, anywhere.
Secure. eStatements reduce clutter and identity theft by removing bank statements from your mailbox. Your eStatement is protected by the latest security measures. Really, it's safer than paper!
Banking made easy. You will be sent an email when your statement is ready to be viewed in your online banking!
eStatements are FREE!
Enroll through your online banking or ask a teller how to register today.
Mobile Deposit
Skip the trip, use mobile deposit instead.
With our free mobile banking app, you can quickly, conveniently and securely deposit checks using your mobile phone.
Here's how it works:

Endorse your check (see below).
Choose an account.
Enter your check amount.
Take photos of the front and back.
Review and submit.

What are some tips for making a Mobile Deposit?

Ensure that the background surface contrasts with the color of the check.
Make sure that you have ample lighting and avoid using the flash on your camera.
Ensure your camera lens is clean.
Once deposited, keep your check in a secure area for at least two weeks to ensure that your deposit has been credited to your account. Once you confirm it has been deposited, destroy the check.

How do I properly endorse a check for Mobile Deposit?
Endorse the back of your checks transmitted through mobile deposit as follows:
Signature
For Mobile Deposit Only
Citizens State Bank
Date and Last Four Digits of Account Number
Are there dollar limits for Mobile Deposit?
Yes, there are is a $2,000 per check limit and a daily limit of $2,500.
What if my check amount is higher than my deposit limit?
Please contact your local branch to see if a temporary limit change is available. If not, you can bring it to one of our locations or deposit your check by mail. Be sure to sign the back of your check before mailing.
Mail to:
Citizens State Bank
P.O. Box 378
Arlington, S.D. 57212
What is the daily cut-off time for Mobile Deposit?
You must submit your Mobile Deposits to us by 1:30pm CST in order for credit to be received the same day. Any deposits made after 1:30 will be posted the next business day.
Are all checks eligible for Mobile Deposit?
Most U.S. consumer and business checks are eligible for Mobile Deposit as long as they are legible and not torn or folded. Certain checks are not supported through the remote deposit function and include but not limited to: Savings bonds, money orders, rebate checks, third party checks, stale-dated checks, foreign checks, altered checks and previously returned checks.
What should I do if my deposit is declined?
Deposits may be declined for several reasons. If the reason is lack of endorsement or poor image, this can be corrected and re-submitted. We will notify you by phone or email if a check is declined.
Proudly serving customers for more than 100 years.