Savings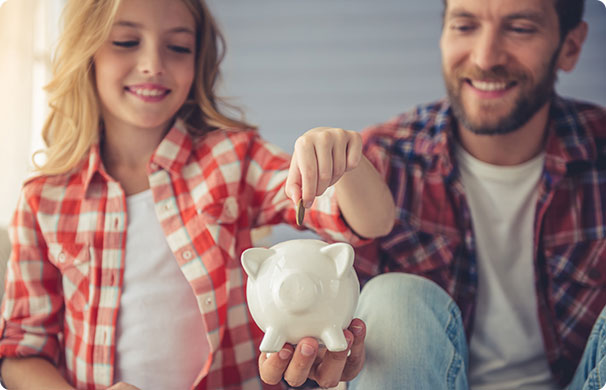 Certificates of Deposit & Individual Retirement Accounts
Citizens State Bank offers CD and IRA options to help you meet your financial goals. We offer traditional, Roth and SEP accounts. We also offer Health Savings Accounts and Coverdell Educational Savings Accounts. Contact us today for our current interest rates.
Regular Savings
Our Regular Savings accounts are a good fit for many of our customers. With just a $1.00 minimum balance required, it's easy to keep track of the funds in this account without any of the limitations of our other savings accounts.
Hi-Fi Savings
This account is our most popular savings account. With a minimum balance of only $1,000 you will receive a higher interest rate than Regular Savings. If your balance falls below $1,000, the only penalty is that the interest rate will drop to the Regular Savings account rate.
Golden Passbook Savings
For our customers who like to maintain a higher balance in their savings accounts, we recommend our Golden Passbook Savings. With a minimum balance of $25,000, you will receive a premium rate on your money. If the balance falls below the minimum required, your interest rate will fall to the Regular Savings account rate.
Christmas Club Account
Christmas is coming – you know it is! Boost the "merry" in your next holiday season by opening a Christmas Club Account today. When December arrives, your biggest concern will be finding the perfect gifts, not how to pay for them.
Kids Safari Club
Hey, Mom and Dad! – Do you want to start teaching your kids healthy savings habits – and let them have some fun, too?
Then enroll them in the Safari Saver's Club. When you open Safari Saver's Savings Accounts for your children, they each get a bag full of goodies! Come and join the fun. Be a Safari Saver's Club Member.
Proudly serving customers for more than 100 years.